Forecasts for the housing market remain strong as we head into the winter season. Now is the time for homeowners to step back and look at their property from a buyer's perspective. That means emotionally detaching from the home by depersonalizing and decluttering so buyers can easily view its unique features and envision themselves living there.


Sometimes, it is challenging for some homeowners to accept this. A professional home stager can help make that process easier by helping the client understand the benefits of "letting go" and overcome their attachment to the home.


The dramatic transformations featured below demonstrate how "letting go" is critical in terms of showcasing a property's best features.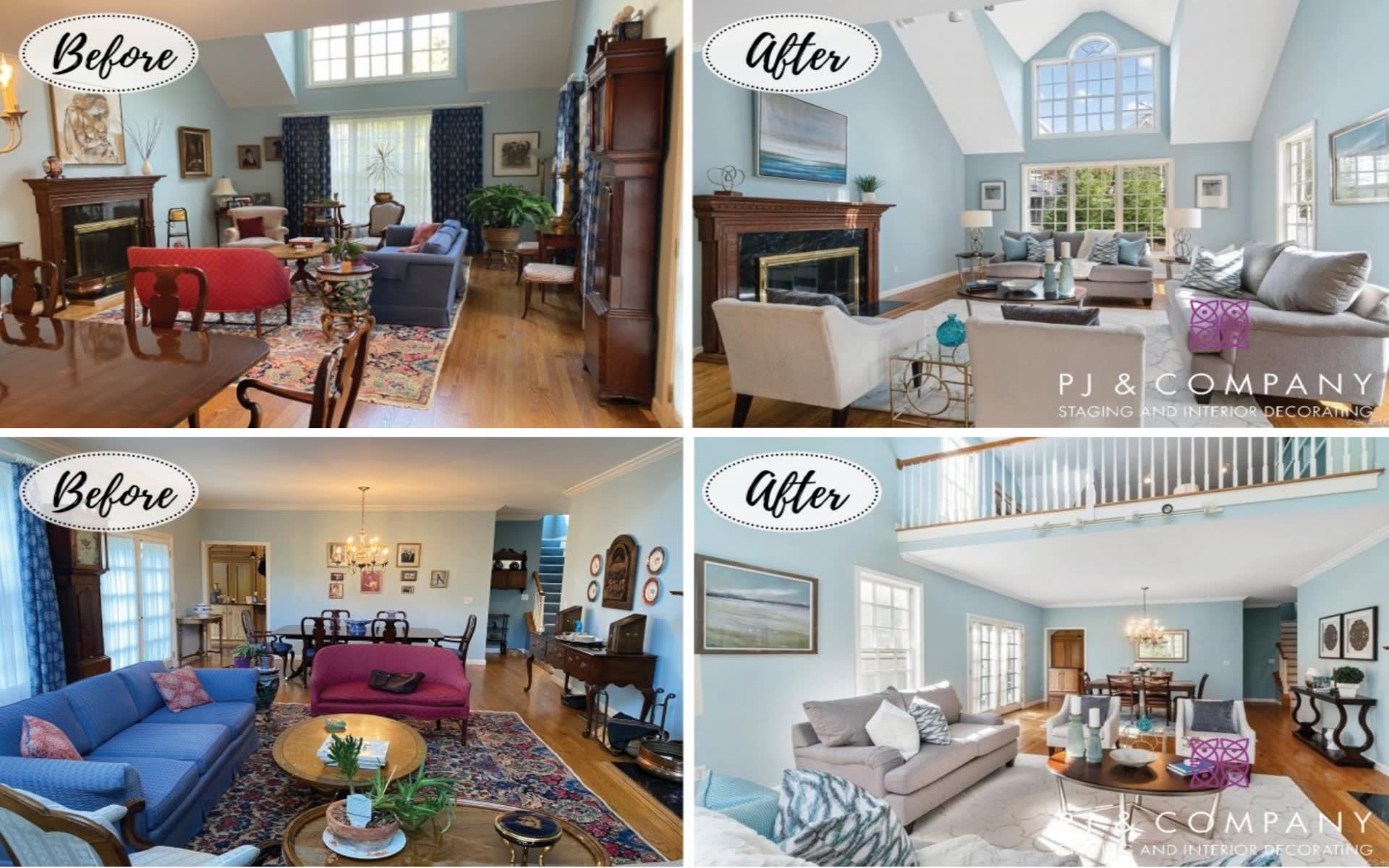 To enhance the beautiful windows, high ceilings, and perceived size of this shared living room and dining room, our staging stylists decluttered by removing dark window treatments, dated furnishings, and personal wall art. They updated the space with a neutral foundation; on-trend, modern accents; and pops of soft blue and gray hues.

This first-floor office space got a lot bigger, brighter, and functional for buyers working from home. Designers swapped out personal wall photos, heavy furnishings, and dark window treatments for a neutral palette, desk, and warmer styling.



After decluttering this upstairs office and loft area, we repurposed the space into a relaxed bonus/family room with a cozy sectional and pops of colorful pillows to appeal to the needs of young families.



Dark walls, dated furniture, and a cluttered personal art collection made this piano room appear small and uninviting.
Simple updates like neutral gray walls, less art, and modern furnishings create a fresh, bright, and more spacious room.



By removing window treatments and updating the traditional furnishings with modern bedding, lighting, wall art, and accents, this master bedroom feels more spacious, inviting, and memorable.